Top 10 Cryptocurrencies to Invest In
The disruptive blockchain technology has changed the way we transact and understand finance. In its core, blockchain technology allows users to transact without a third party that confirms the transaction. Instead, it makes use of miners located in different parts of the globe.
Today, both ordinary individuals and financial institutions are looking closely at the next big thing in the crypto market. And so far, the choices are growing.
There are currently around 1800 digital currencies out there. For someone who is just starting to invest or a season investor looking to diversify his or her portfolio, it is a must that you know your options for different digital currencies. The last thing that you want is to walk in an unfamiliar territory only to find out that you bought a digital currency with no utility or use case whatsoever.
The more you know about a particular cryptocurrency, the less mistakes that you could be making along the way. In addition to this, you will also understand beforehand what you are getting into even before you purchase a unit of Bitcoin or any other altcoin.
Cryptocurrency 365 provides the latest news about everything that you will need to know about cryptos, ICOs, and everything about blockchain technology. Written by experts in the cryptocurrency market that have extensively studied both Bitcoin and altcoins alike, we have come up with some top picks that you want to look into before dipping your feet in the world of digital currencies.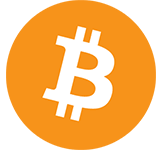 Bitcoin is the most popular cryptocurrency today. For its all-time high, it was able to hit almost $20,000 after a bullish 2017 for the entire crypto market that year. With a limit of 21 million bitcoins, Bitcoin is considered the digital gold of the crypto world. And it is also because of its finite number that Bitcoin is valuable.
As the most popular cryptocurrency, Bitcoin is easy to trade. And as a first mover, it is the digital currency which other altcoins are based on. Though it has been struggling to stay close to its all-time high in 2017, some experts predict that there is a chance that Bitcoin could have another bull run and even surpass former high.
However, there are issues regarding Bitcoin. For instance, you have the fact that it has a small block size that makes transactions slow. And with the popularity of digital currency, transactions can take some time before it gets verified given the volume of transactions.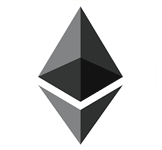 Ethereum is the next best thing to Bitcoin today in terms of market capitalization. And the reason for its popularity is that Ethereum offers more than just a cryptocurrency. It has become a platform that allows developers to build and deploy decentralized applications. And because of its utility, it has been currently ranked number one by the Chinese IT ministry while Bitcoin was only ranked 13th.
What stands out in the Ethereum network is the smart contract. It is a code that helps facilitate specific conditions when they are met. And because of this, ICOs make use of the Ethereum network as well. This means that you can make use of Ethereum for your fundraising campaign.
Ethereum provided a solution to Bitcoin's slow network. Ethereum tokens take around 14 seconds to mine compared to that of Bitcoin that could take hours. It also makes use of an algorithm that is called "proof of work" that has been proven effective in avoiding attacks by hackers.
EOS claim to be the most powerful infrastructure when it comes to decentralized applications. EOS has the ability to support functionalities that allow businesses and individuals to create their very own dAPPs similar to web-based applications. What it does is provide secure access and authentication as well as permission and data hosting and communication between decentralized apps online.
The EOS.IO is similar to an operating system that helps manage and control everything within the EOS blockchain. The EOS.IO allows both vertical and horizontal scaling of dAPPs.
EOS has partnered with FinLab AG which is a European financial technology company. FinLab provided $100 million in order to help develop new projects within the EOS blockchain. But what makes EOS different from that of Ethereum is that it has attempted to address speed, scalability, and flexibility concerns when it comes to running decentralized apps.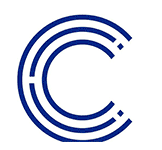 Crypterium is a cryptocurrency that looks to shake things up in the world of banking. Crypterium is an Ethereum-based project that offers instant crypto payments.
It started out as an ICO that was able to initially raise $3.3 million. Among the things that make Crypterium alluring to investors is that it offers low commission at 0.5% for each transaction that you make. This crypto project was started by Gleb Markov who has worked as the Head of Development Department of Payment System at Svyanoy Bank.
And with his experience, Crypterium team was able to create a full banking structure using blockchain technology. Among the interesting features include the ability to provide users with a complete banking service but with instant processing that works both on IOS and Android devices.
Among the other things that Crypterium wants to offer users include:
Instant payments
Unlimited volume of transactions
Cashbacks
Programs for loyal users
Integration of payment wallets and service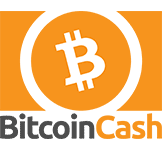 Bitcoin Cash was launched in 2017 when its developers weren't happy with the SegWit feature of Bitcoin. The hard fork happened in August 1, 2017. At this time, those in possession of Bitcoin received the same number of Bitcoin Cash units. Now, Bitcoin Cash isn't just a Bitcoin copycat. It has improved Bitcoin's performance in some areas including an increase in the maximum blocksize to 8 megabytes. They also made some changes regarding the transaction signature hashing algorithm. What it does is it provides replay protection for BTC transactions against the Bitcoin chain.
In addition, they have replaced the difficulty adjustment algorithm used by Bitcoin. Instead, Bitcoin Cash uses the Emergency Difficulty Adjustment algorithm that was aimed at adjusting difficulty quicker when there is a drop in hash rate.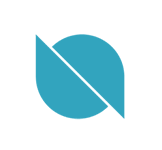 Ontology offers a solution to one of the most common problems in blockchain technology today —scaling. When it comes to scaling at the enterprise-grade level, Ontology is on top of the list. It introduces a high-performance blockchain that can work as a distributed trust collaboration platform. Ontology also offers their own distributed ledgers and even a smart contract solution.
What makes Ontology stand out is its custom public blockchains for users that can be utilized in different applications. Ontology is now focusing on digital identity solutions and data exchange protocols to name a few of their projects.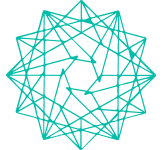 It is no secret that Bitcoin and other networks have encountered problems regarding its energy consumption. What Power Ledger offers is a focus on distributing energy and reforming the energy incentive programs and transfer of funds in the crypto world.
Power Ledger started as an energy saving platform in 2016. This energy trading platform allows users to buy and sell renewable energy by providing its users access to a variety of energy markets in different parts of the globe.
Power Ledger was listed on Bithumb, South Korea's largest cryptocurrency exchange. This happened right after Power Ledger was able to retake its place in the top 100 cryptocurrencies at 94. It also works on two blockchain layers mainly POWR and Sparkz. POWR tokens allow the consumers and hosts to provide energy to interface with the ecosystem. This token is protected through Smart Bond technology. On the other hand, POWR tokens can be converted to its corresponding Sparkz tokens. Sparkz is used for transactions in the exchange market. In fact, POWR is considered the largest ICO in Australia and is the 14th largest in the world.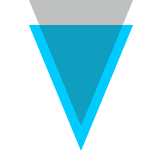 The Verge is the cryptocurrency that you want if you are looking for anonymity. It offers anonymity by obfuscating the IP address and geolocation of the user by using the technology Tor and I2P. Created in 2014 and was originally named DogeCoinDark, it was later rebranded in 2016.
Though Verge has a transparent ledger, it uses Tor and I2P in order to protect the user's location and identity. Tor hides your IP address by encrypting your traffic and bouncing it to a different chain of computers via different parts of the world. On the other hand, I2P offers almost the same use as peer-to-peer routing. And also, with the Wraith Protocol, Verge users have the option whether or not to make a transaction public or private.
Mass adoption is key towards the rise of Verge, especially in the past months. Its primary partner is Mindgeek – the company that owns Pornhub and Brazzers. This means that the cryptocurrency suddenly became accessible to 100 million potential users. They also have a deal with TokenPay.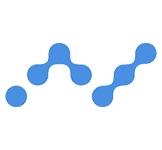 What makes Nano such a great option is that it offers zero fees and instant transactions. It is scalable thanks to its block-lattice technology.
For some time, Nano was trading via Cryptopia. It was first introduced to the crypto market as Railblocks (XRB). But with a bit of a difficulty to pronounce the name in different parts of the world, this cryptocurrency was renamed to Nanocurrency (NANO) in order to improve its position. And in just a few weeks, Nano surged by 38% receiving a market cap of almost $1.3 billion at some point.
Nano's whitepaper was praised by Charlie Lee, the founder of Litecoin mainly because of the innovation and functionality that it brings to the table.
Nano is now accepted as a valid digital currency in the game streaming platform that is owned by Amazon, Twitch. With more than 10,000 subscribers, it is expected to grow even more in the future.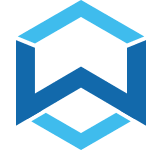 Wanchain is unique as it offers an infrastructure that would connect different digital assets. Its aim is to build a super financial market and has been partnered with crypto point-of-sale (PoS) solution company Pundi X Labs. Pundi X makes use of the Ethereum blockchain in order to ease crypto payments and transactions.
Wanchain offers a multi-asset wallet. And what it does is allow transfers in both public and private transactions. And since Ethereum is responsible for the robustness of Wanchain, it allows any Ethereum Dapp to run on Wanchain without any changes. However, applications can be enhanced using Wanchain's APIs that leverage privacy protection and cross-chain capabilities.
Pundi X PoS started in February 2018 and the company plans to distribute around 100,000 XPOS devices to 12 countries worldwide. This interface will support payment from both crypto wallets and the mobile wallets as well. This includes Alipay and Bitcoin wallet.
Honourable Mention: Mithril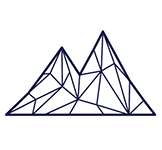 Social media is a big deal today. With billions of accounts, it is undeniable how people love to use different social media platforms. Mithril is a mix of blockchain technology and social media. In this regard, users earn the Mithril token via what is termed as "social mining". It lets the users interact with others while also receiving rewards.
The goal of Mithril is quite clear. It plans to become the best blockchain for social networking applications. For this reason, Mithril considers the integration of major social media platforms a priority. Mithril token is based on ERC-20 protocol that was established by Ethereum.